Clint Eastwood and his intense gaze…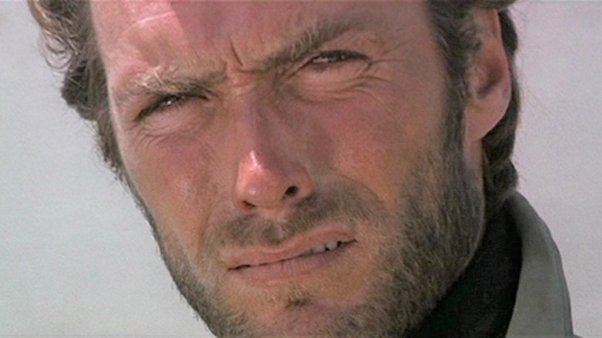 A look inseparable from the actor. Everyone knows the actor's narrowed gaze.
We find it in all his films.
This look, however, is not the creation of an actor, a work of composition based on the study of a character…
It is due to the sun in southern Spain, where the filming of A Fistful of Dollars took place , and to the enormous lamps that Sergio Leone simultaneously used outdoors.
Clint Eastwood, who was sensitive to light, began to squint his eyes every time he filmed.
Originally, it was just a way of protecting himself against all that light, but it quickly became a trademark when he realized that it made him look intense and virile and that the audience loved it.